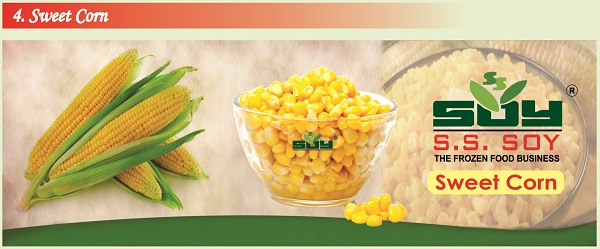 Sweet corn, commonly eaten as roasted or boiled with a few spices, is not just great in taste but has a number of health benefits too. This vegetable is one of the healthiest snack options that one can munch on when the pangs on hunger knock on the tummy. It is rich in nutrition and can help your body gain them while savoring your taste buds. One can purchase this delicious yet healthy snacking option from the sweet corn supplier in Bhiwadi or the sweet corn manufacturer in Rajasthan. They can help you get your hand at the best variety of this delicious vegetable at a much cheaper price. There are many sweet corn traders who are who also undertake sweet corn export in India and help the people of other countries get the true and fresh taste of this yummy snack as well. If buying sweet corn is on your mind too, these health benefits of sweet corn would make you want to purchase them right away.
Delays Aging & Improves Skin Texture: In the fast lives that people are leading nowadays, the signs of aging become increasingly visible on the face at an early age. The antioxidants like anthocyanins, ferulic acid, lutein, zeaxanthin, and phytic acid help in improving the skin texture and prevent the signs of aging at a younger age.
Great For Eye Health: One of the major causes of blindness in today's population is macular degeneration. The intake of antioxidants present in sweet corn can help in boosting eye health. The lutein and zeaxanthin present in this vegetable can protect the eyes from getting dysfunctional.
Prevents Diverticular Disease: When the walls of the colon get pouches, it is known as diverticular disease. It can be identified by various symptoms like bloating, flatulence, infections, bleeding, and cramps. While earlier it was believed that corn promotes diverticular disease, the truth is that this sweet corn might even prevent the risk of getting this medical problem.
Improves Blood Circulation in Scalp: Proper blood circulation in the scalp is the best way to strengthen your hair. The oil in sweet corn can improve circulation and ensuring that the hair follicles only grow healthier hair. Moreover, sweet corn has vitamin C and lycopene along with other antioxidants that not just strengthen each strand of your hair but also prevent hair fall.
Improves Digestion: Majority of the people today are fighting problems related to digestion. Sweet corn is known to be extremely rich in dietary fibers that smoothen the digestion and ensure the person does not suffer from constipation. Irritable bowel syndrome can also be cured if the dietary fibers are consumed in the form of sweet corn regularly.
Sweet corn is not just a yellow-looking sweet-tasting vegetable. It has a number of health benefits which make it a popular vegetable across the globe. People consume it in different ways to get all its nutrients in the body and fight several diseases.